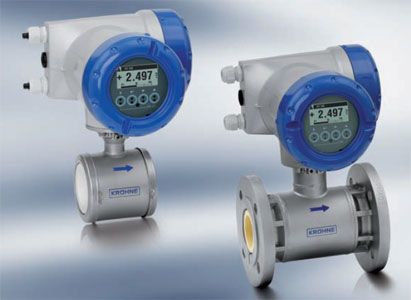 The OPTIFLUX 7300 combines the advantages of non wetted capacitive electrodes, a ceramic liner and the IFC 300 converter. This electromagnetic flowmeter can be used for noisy applications, low conductivities, mediums tending to form an insulating film, applications with high vibrations, and oxidizing, abrasive and toxic mediums.
Instead of conventional electrodes that have a direct contact with the process liquid, OPTIFLUX 7300 has a non-contacting capacitive signal pick-up. The electrodes are designed as large-area capacitor plates, mounted behind the ceramic liner. Because the electrodes have no contact with the medium, unwanted catalytic action with metallic parts is eliminated. A second benefit is that the insulation of electrodes no longer forms a risk. In case of a medium that tends to form a non conductive surface coating on the tube wall, the signal pick up between medium and electrodes will not be interrupted.
The smooth and pore free ceramic tube construction does not leak and is CIP / SIP resistant, making it highly suitable for hygienic applications in for example the food & beverage and pharmaceutical industry. It is very hard, non permeable and has an extreme and broad chemical resistance, fulfilling requirements of the chemical industry.
The construction of the OPTIFLUX 7300 offers an absolute leak tight solution, because leakage through the liner and leakage along the electrodes is not possible.
The IFC 300 converter standardly includes extensive diagnostics of the process and meter and powerful filter settings for stable flow measurements.
Product Highlights:
Ceramic liner with non wetted electrodes
Excellent chemical and abrasion resistance
Increased safety and hygiene with absolutely leak tight design
No metals in contact with the medium
No insulation of the electrodes
No wear or corrosion of the electrodes
Stable flow measurement
Fully vacuum resistant
Insensitive for temperature shocks
Sterile and hygienic; conformity to FDA requirements
Excellent long term stability and accuracy
Alternative for mass flowmeter (for the price of an electromagnetic flowmeter)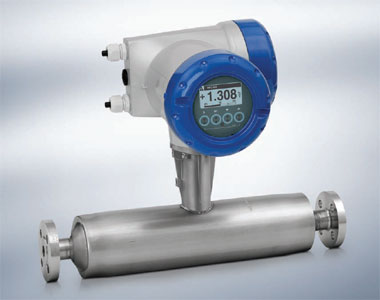 The OPTIMASS 1400 is the cost effective solution for accurate measurement for a variety of applications. The OPTIMASS 1400 reliably measures massflow, density, volume, temperature, volume concentration or solid content.
Product Highlights:
Innovative twin measuring tubes
Easily drained and easy to clean
Resistant to installation and process effects
Long working life.
Optimised flow divider for minimum pressure loss.
High levels of accuracy means an excellent price / performance ratio.
Modular electronics with data redundancy - "plug & play" replacement of electronics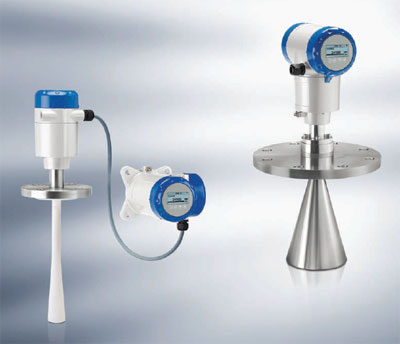 The Optiwave 5200 C/F is a non-contact radar level meter that uses FMCW technology. It measures distance, level and volume of liquids and pastes. It is ideal for measuring the level of corrosive products with its PP or PTFE antenna options.
Product Highlights:
PP or PTFE Wave Horn antennas for the measurement of corrosive products Modular design: horizontal or vertical position of housing is suitable for almost all installations
Optional local display with an integrated 4-button keypad. It is not necessary to remove the housing cover to get access to the keypad.
Quick coupling system permits removal of the housing under process conditions and rotation of the housing through 360°
Bayonet housing cover permits easy opening and closing of the housing, even after years in service
Measuring range up to 30 m / 98.4 ft
Converter is backwards compatible with all BM 70x flange systems
SIL2-compliant according to IEC 61508 for safety-related systems
Each device is calibrated on dedicated calibration rigs before it leaves the factory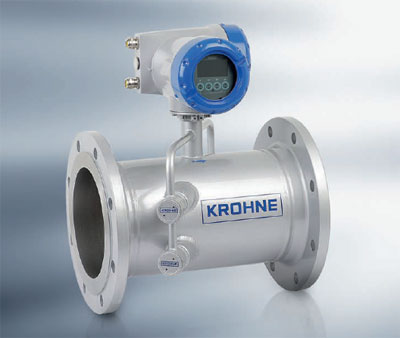 The OPTISONIC 7300 offers an ultrasonic measurement system dedicated for process gas flow applications. The OPTISONIC 7300 does not have the limitations that are usually associated with traditional gas flow meters like periodical recalibrations, maintenance, pressure loss and a limited flow range. The OPTISONIC 7300 combines the advantages of ultrasonic measurement in a way that it is efficient, reliable and easy to use.
Product Highlights:
Wide flow range
Independent of gas density and composition to a large extend
No maintenance
No recalibration
Integrated volume correction to standard conditions using P, T measurement
No moving parts, no pressure loss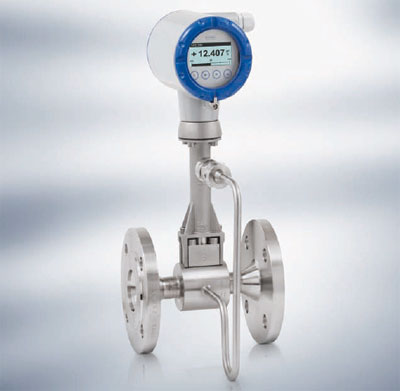 Vortex flowmeters are suitable for a wide range of media. This is particularly true of the OPTISWIRL 4200. Its capability to master even fluctuating pressures and temperatures turns it into an ideal all-rounder for the measurement of energy carriers in auxiliary and supply processes.
Already the basic version of the OPTISWIRL 4200 is equipped with a temperature compensation for saturated steam applications. With the optional pressure sensor the OPTISWIRL 4200 has an integrated density compensation available, which even allows an exact measurement of gases and superheated steam with varying process conditions. The additional integrated gross and net heat measurement makes the OPTISWIRL 4200 to be a reliable partner for advanced energy management systems.
With the novel AVFD (Advanced Vortex Frequency Detection) the OPTISWIRL 4200 is fitted with an up-to-date signal filter. It analyses the measured signal and eliminates interferences and perturbations. Thereby, stable measurements can even be realised under demanding process conditions.
The OPTISWIRL 4200 was designed for the safety-related applications from the very beginning. It was developed according to the standard IEC 61508 edition 2. The certification is effected within the scope of a Full Assessment by TÜV Süd. Thereby the OPTISWIRL 4200 can be used for continuous volume flow measurement in safety-related applications with classification SIL2.
Product Highlights:
Development acc. to IEC 61508, edition 2
Advanced technology for signal filtering - AVFD (Advanced Vortex Frequency Detection)
Integrated pressure and temperature compensation
Temperature compensation for saturated steam included as standard
Integrated gross and net heat calculation for steam and hot water
Comprehensive communication options
Field mounted version with cable length up to 50 m / 164 ft
Integrated reduction of nominal size
Measurement of conductive and non-conductive liquids, gases and steam