Our Company
The Adaptive Technologies Corporation is an authorized Philippine distributor for Rice Lake Weighing Systems Weighing Products, CEIA Metal Detectors and KROHNE Process Control Instruments.
Our company specializes in the supply and installation of process measurement and control equipment, engineering and systems integration, rehabilitation and upgrading of existing systems and after-sales service.
Take a look at our product lines and contact us for details and inquiries.
Product Lines

Airport Baggage Scales
Automated Concrete Batching System
Automated Truck Scale System
Axleweighers
Belt Scales
Bench Scales
Counting Scales
Crane Scales
Digital Weight Indicators
Dimensioning Systems
Floor Scales
In-line Checkweighers
Large Scale Remote Displays
Load Cells
Medical/Health Scales
Monorail Scales
Precision Balances
Printers
Test Weights
Truck Scales
Truck Scale Data Management Software

ANALYSIS INSTRUMENTS
Protein/Fat/Lactose In-line Measurement
FFA (Free Fatty Acid) In-line Measurement
Chemical Oxygen Demand (COD) In-line Measurement
pH/ORP Measurement
Turbidity Measurement
Dissolved Oxygen Measurement
Free Chlorine/Chlorine Dioxide/Ozone Measurement
Sedimental Profile Measurement
FLOW MEASUREMENT
Electromagnetic Flowmeters
Variable Area Flowmeters
Ultrasonic Flowmeters
Coriolis Mass Flowmeters
Vortex Flowmeters
Flow Controllers
LEVEL MEASUREMENT
Non-contact Level Meters
Contact Level Meters
Level Switches
Level Gauges
TEMPERATURE MEASUREMENT
Industrial Temperature Assemblies
Hygienic Temperature Assemblies
High Temperature Assemblies
Cable Temperature Sensors
HVAC Temperature Sensors
Surface Temperature Assemblies
Temperature Transmitters
Temperature Assemblies for Advanced Requirements

Costruzioni Elettroniche Industriali Automatismi
SYSTEMS FOR PIPELINES
Integrated system with Metal Detector for liquid and viscous products
Integrated system with ejection valve for liquid and viscous products
Integrated system with Metal Detector and ejection valve for meat
METAL DETECTOR HEADS
Multispectrum Technology
Multifrequency Technology
Free-falling Products Applications
Ferrous-in-foil
SYSTEMS FOR GRAVITY FEED
Integrated system with ejection valve for granular and powder products
CONVEYOR BELT CONFIGURED
Flat belt configuration
Modular belt configuration
Modular conveyor with retractable ejection system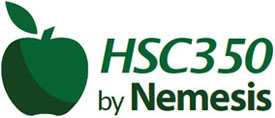 In-Line Checkweighers
Automatic Weighing-Price Labeling Machine